These days, footwear have become an integral part of a men's closet. Like women, Men also love shoes and have at least dozen pair to match different occasions and attire. The type of shoes you wear depict your personality and status. Indian footwear industry is growing tremendously and lot of foreign investment is also taking place as more and more people are getting aware of latest fashion and trends.
Various domestic and international Men Shoe brands have entered the Indian market. We have shortlisted 10 Best popular shoe brands in India as follows :
1. Reebok :
Reebok is one of the leading multinational footwear brand dealing in sports shoes, apparel and sports accessories. It is a subsidiary of Adidas and is known for its quality, original designing and appeal.

2. Woodland :
Woodland's parent company Aero Group is a well known and established name in outdoor shoes since 1950 and launched Woodland brand in 1992. The brand gained immense popularity in short span of time owing to its quality, durability and latest designs. They make rough and tough shoes, boots which are apt for outdoor adventure and rough terrain.

3. Nike :
Nike is a leading international brand dealing in sportswear, shoes and accessories. It is a Fortune 500 company based at Portland, Oregon and one of the top sports business brand.

4. Bata :
Bata is the biggest retailer and manufacturer of shoes in India. It has more than 5000 retail stores in the different parts of the world. They offer huge variety of products like casual shoes, formal shoes, sports shoes and sandals in unique and impressive designs. The company owns premium brands like Hush Puppies, North Star and Dr Scholls.

5. Adidas :
Adidas is popular for its unique designs and quality in clothing and shoes range. They offer comfortable sneakers and sports shoes for men and women, ideal for running, trekking, adventure and outdoor activities. This German multinational company was founded by Dassler brothers – Adi and Rudolph.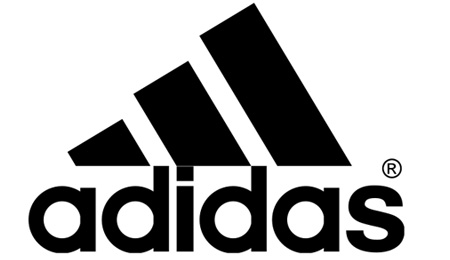 6. Liberty :
Liberty, a globally renowned brand, features among the top five leather shoe manufacturers in the world. It has its headquarters in Karnal, Haryana and operates in 25 countries including Germany, Italy and Asian countries. It has 400 exclusive showrooms and over 6000 multi-brand outlets. It offers huge range of casual and formal men shoes and sandals at reasonable price range.

7. Puma :
Puma is a globally renowned footwear and apparel brand which was launched in 2005 and sells its merchandise through online stores as well retail outlets in India. It is among the top five sport shoe and apparel manufacturers.

8. Action :
Action is a leading manufacturer of shoe brands for men, women and children in India. It offers wide range of products under the brand names like Flotter, Milano, Campus, Fun Time, Micro, Mausam and Synergy. They are affordably priced and are popular among masses and youth since past three decades.

9. Lee Cooper :
Lee Cooper is widely popular for its exquisite range of apparels, accessories and footwear in over 70 countries across the globe. They have huge variety of formal leather shoes, casual shoes and flip-flops providing comfort and style to the users.

10. Fila :
Last but not the least is an Italian sports brand Fila which was bought by a South Korean businessman in 2007 making it one of the largest sportswear company in South Korea. It provides wide range of sportswear and accessories which are mostly available at online stores than at retail outlets.